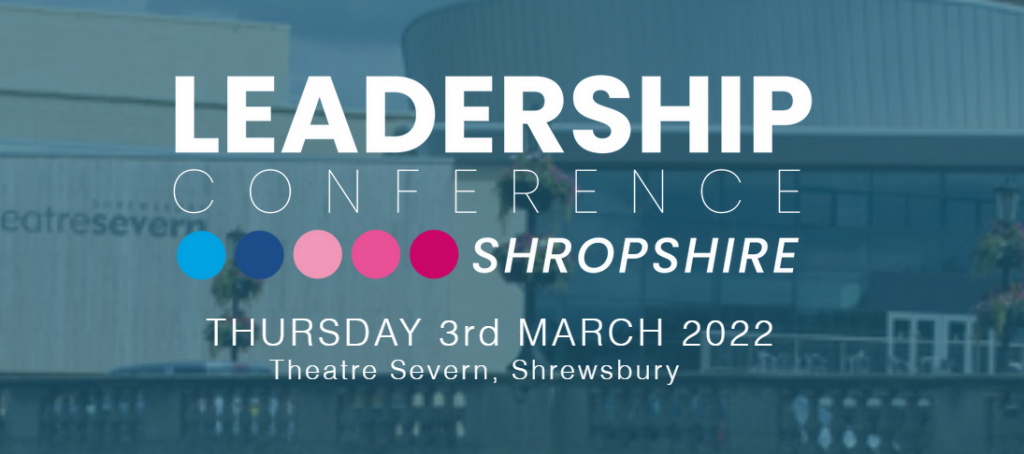 The Leadership Conference returns to Shropshire on the 3rd March 2022 at Shrewsbury's Theatre Severn.
Leaders from across the region will gather for a day of high-profile keynote speakers, thought-provoking workshops, and networking opportunities. Three influential keynote speakers will take to the stage to inspire, challenge, and evolve how you lead.
As well as thought-provoking keynote speakers and the opportunity to network with regional business leaders, the conference will feature trade stands, hands-on workshops, and a zone
dedicated to wellbeing as a reminder to prioritise mental health in the workplace.
Shropshire Council have partnered with Shropshire Festivals to ensure that The Leadership Conference 2022 has a positive impact on businesses across the region.