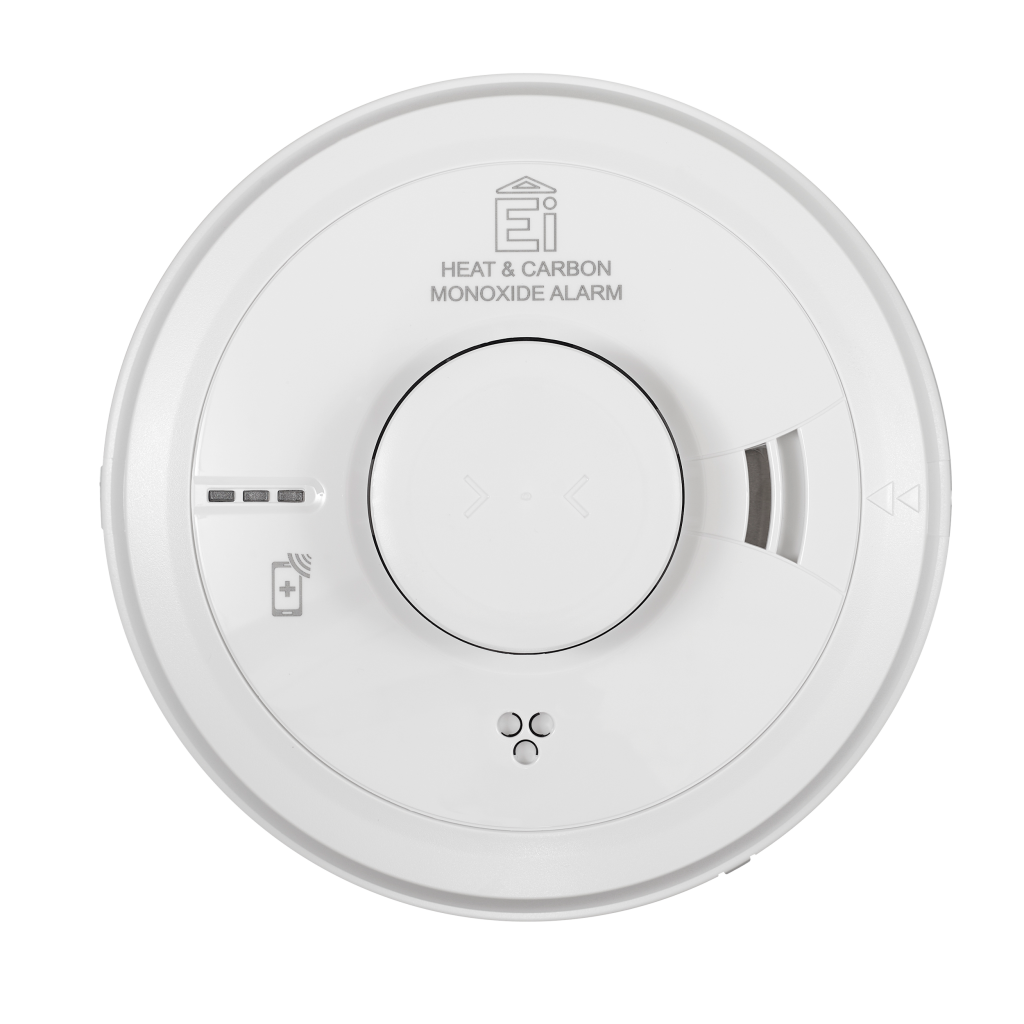 Ei3028 Multi-Sensor Heat & CO Alarm
The Ei3028 Heat & CO Alarm is built with the same high quality, reliable and proven technology as in our other Heat and Carbon Monoxide Alarms but combined in one alarm and with advanced intelligent technology.
Suitable For:
Contains both a Heat and Electrochemical Carbon Monoxide sensor – Heat and CO coverage in one alarm

Mains powered with 10-year rechargeable lithium cell back-up

Add and Ei3000MRF for wireless interconnection and data extraction

Product Features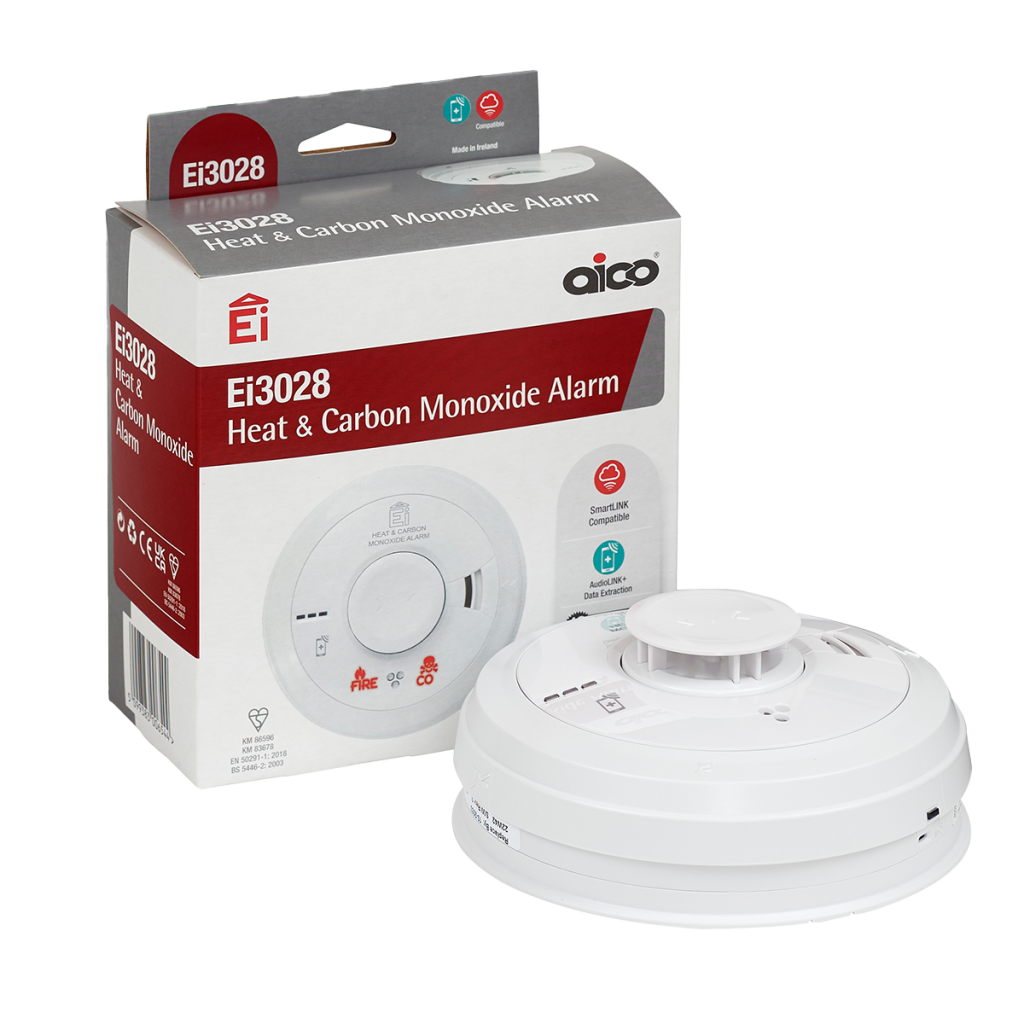 Ei3028
Technical Specifications
Here are the Technical Specifications for the Ei3028 Multi-Sensor Heat & CO Alarm
Dimensions & Weight

Product Dimensions: 150mm x 66mm
Weight: 318g
Sensors

The Ei3028 Multi-Sensor Heat and CO alarm contains both Thermistor & Electrochemical CO sensors to provide total Fire and Carbon Monoxide coverage.
Battery

The Ei3028 runs on 230V AC mains power. In the event of mains failure, the alarm has a 10-year built-in rechargeable lithium cell battery, which will provide a back-up supply and continuous operation.
Warranty

The Ei3028 Multi-Sensor Heat and CO Alarm has a 5-year warranty.
Connectivity

The Ei3028 contains AudioLINK+ technology, which allows you to extract real-time data from the alarm directly to a smartphone or tablet via the AudioLINK+ App. The alarm is also SmartLINK compatible, simply plug in an Ei3000MRF module for wireless interconnection.
Operating Temperature

The Ei3028 operates between -10°C and 35°C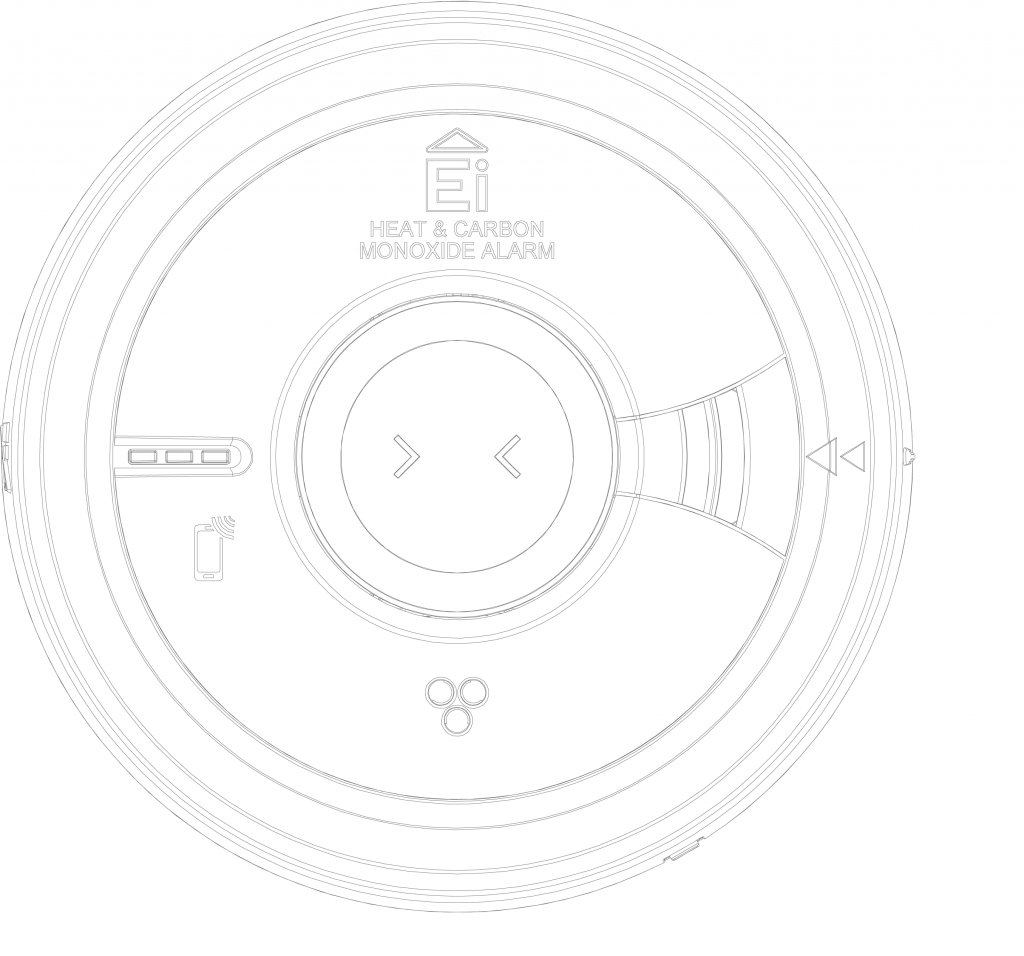 We're Here To Help
Our support team are on hand to help with your fire safety questions.
FAQs