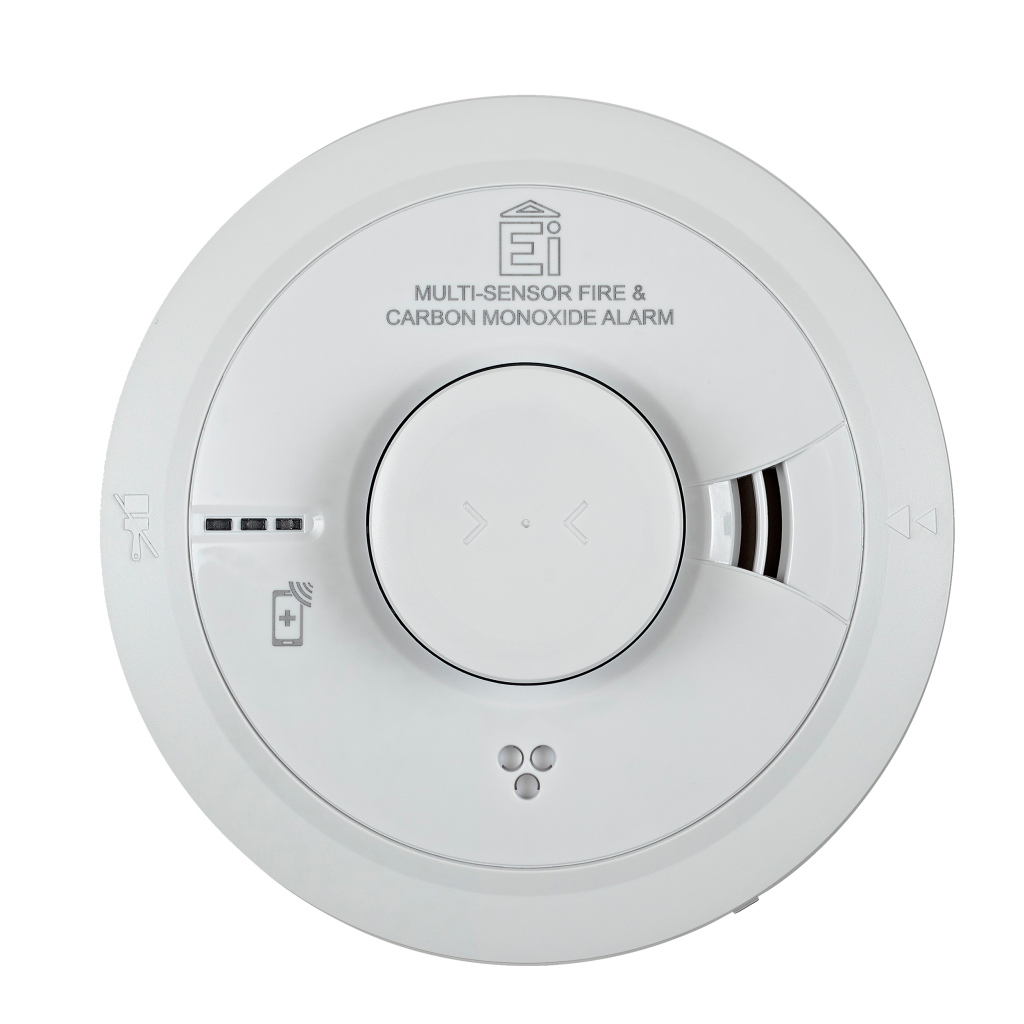 Ei3030 Multi-Sensor Fire & Carbon Monoxide Alarm
Combining Optical, Heat and CO Sensors for the ultimate Fire and CO response. Smart, Connected and Future-proof you can rely on the EI3030 to keep you and your family safe. Offering 3 Sensors in one the Ei3030 is built with the same high quality, reliable and proven technology that all Aico Alarms are renowned for. Having been tried and tested the EI3030 holds kitemarks: BS EN14604:2005 & BS5446-2:2003 and BS 50291 - 1:2018 that offers you complete reassurance.
Suitable For:
Contains our proven Thermistor Heat Sensor, Optical Sensor and Electrochemical CO Sensor to provide the ultimate response
Visual Indicators alert you to which alarm has been activated
Mains powered with 10-year rechargeable lithium cell back-up
Intelligent dust compensation technology eliminating the risk of nuisance alarms
Includes AudioLINK+ technology for data extraction
Kitemarked to BS EN14604:2005 & BS5446-2:2003 and BS 50291 – 1:2018
10-year life
* Add the Ei3000MRF for wireless interconnection and data extraction via the EI1000G Gateway.
Product Features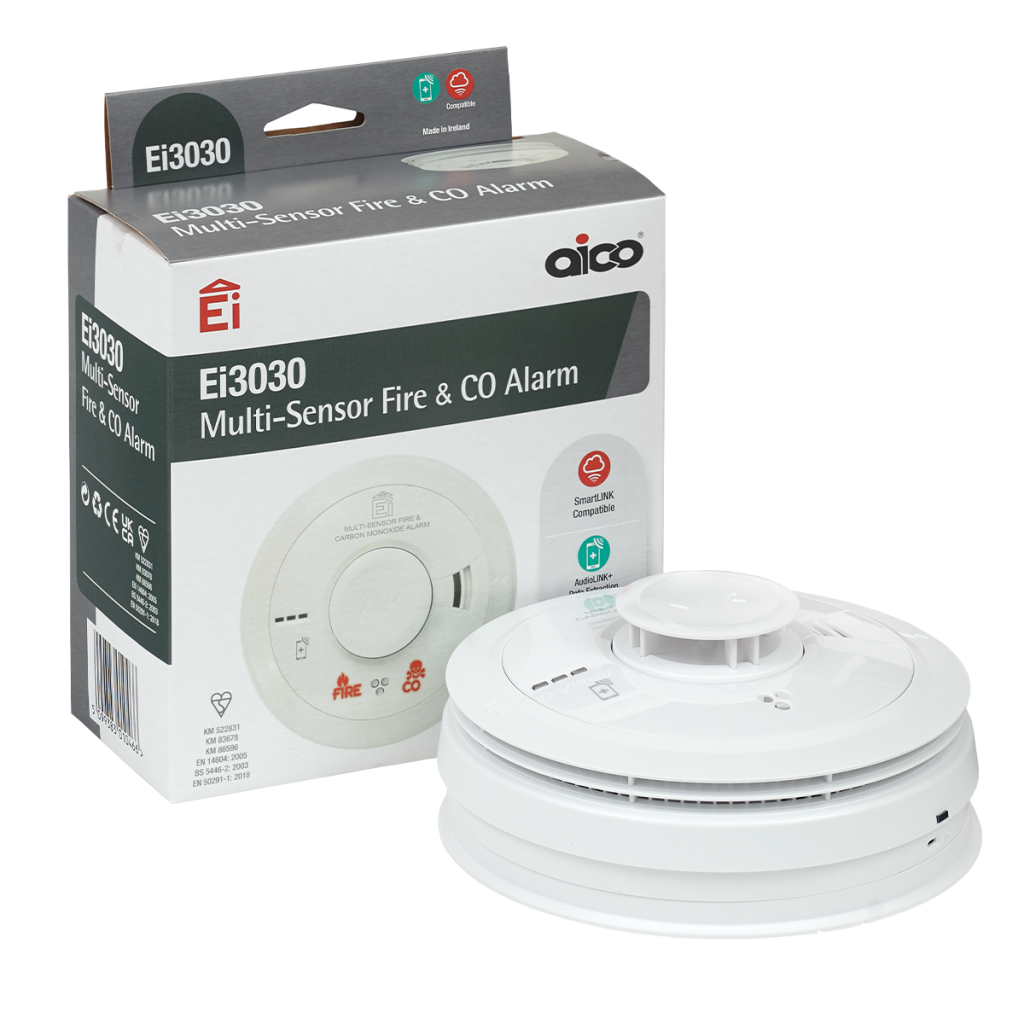 Ei3030
Technical Specifications
Here are the Technical Specifications for the Ei3030 Multi-Sensor Fire and Carbon Monoxide Alarm
Dimensions & Weight

Product Dimensions: 66x150x150mm
Weight: 350g boxed
Sensors

Containing our proven and dependable Thermistor Heat Sensor, high performance Optical Sensor and Electrochemical CO Sensor
Battery

Mains powered with tamper proof lithium cell battery back-up (10 year life)
Warranty

The Ei3030 Multi-Sensor Fire and CO Alarm has a 5-year warranty.
Connectivity

The Ei3030 will fit onto an Easifit base and will connect to the Ei1000G Gateway and Ei1025 Environmental Sensors for the complete Connected Home Solution for safer, healthier and more sustainable homes.
Operating Temperature

The Ei3030 operates between-10 to 40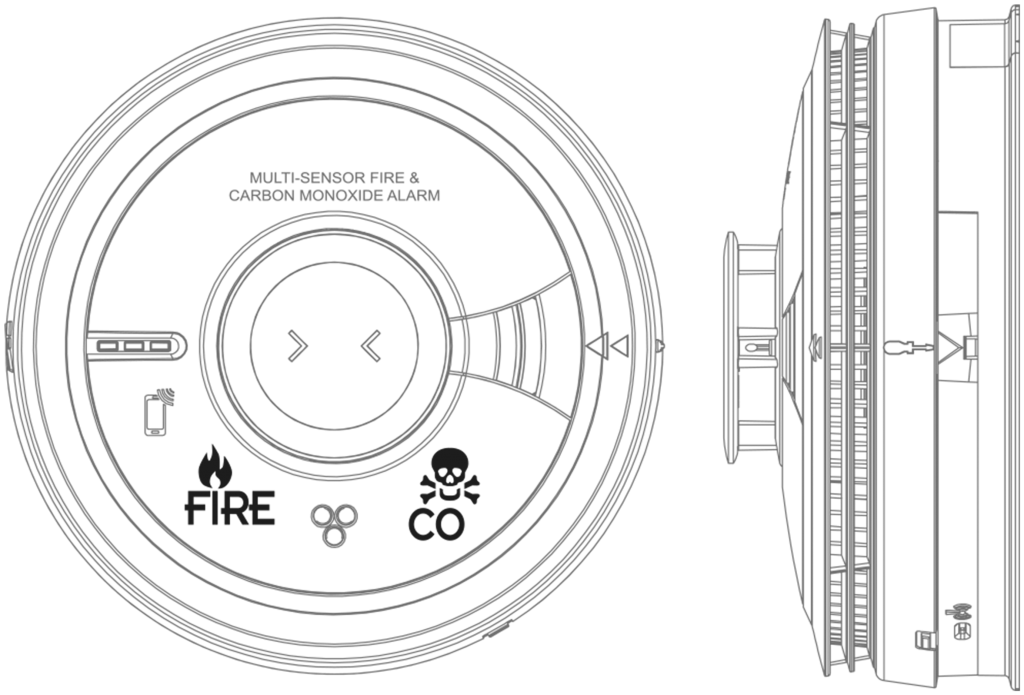 We're Here To Help
Our support team are on hand to help with your fire safety questions.
FAQs