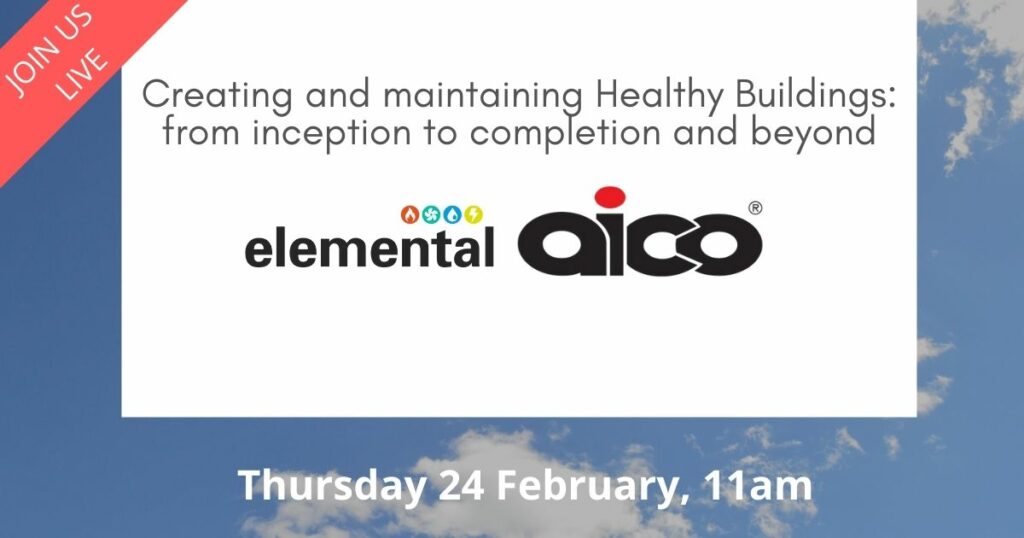 Elemental webinars actively create opportunities for training, discussions and continuous personal development. These sessions and workshops allow the audience to engage in developing bespoke solutions across a range of heat, water, air and energy applications.
Chris Jones will discuss how to create and maintain healthy buildings from inception to completion and beyond.
What defines a healthy building and in what ways can buildings impact health?
How can property owners ensure the health of their buildings, year after year?
How important is the implementation of smart technology to achieve health building status?