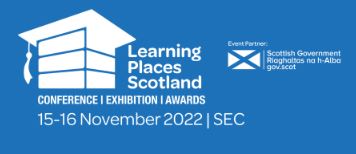 Learning Places Scotland is the annual gathering of the education community in partnership with the Scottish Government.
With a focus on the funding, design, build, maintenance and management of early years, schools, colleges and universities, the event features a 2-day multi-stream conference, an exhibition showcasing some of the most innovative solutions around and a glittering awards dinner celebrating excellence in the sector.
Join us for two days of learning, networking and making new connections.