The 18th January saw Aico host a major event at the newly extended Centre of Excellence in Oswestry, Shropshire.
The afternoon event was held to launch the first of two Mobile Training and Demo Units that will be travelling the UK and to mark the opening of the new areas of the Centre of Excellence training and Meeting Facility, doubling its ordinal size. Guests were also introduced to some of the newest technological innovations from Aico and their parent company Ei Electronics.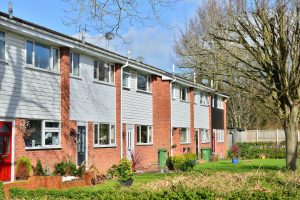 Image of the United Kingdom housing market[/caption]Social housing providers and their Contractors, as well as many Distributors from around the UK gathered for the event. The launch event consisted of five sessions each show casing new areas of the centre and Mobile Units with a celebration dinner in the evening.
The presentations and training sessions guided guests through Ember Place, a fully furnished bungalow, educated visitors on the benefits of data extraction and alarm integration and also demonstrated live fires with the use of the new Smoke Chamber.
The Centre of Excellence is a state of the art training, meeting and demonstration facility in Oswestry, Shropshire. Spread over two storeys the building houses a range of rooms designed to support customers from across the industry.

Since the Centre of Excellence first opened on 14th January 2015, over 2000 visitors have received training. 100's of Housing Associations, Local Authorities, Contractors and Distributors have benefited from the bespoke training sessions.
With the success of the Centre, the Mobile Training and Demonstration Units have been designed to take some of this experience out on the road. Whilst customers won't get the full experience provided by a visit to the Centre, the mobile units will allow for taster sessions and provide the venues for Expert Installer sessions.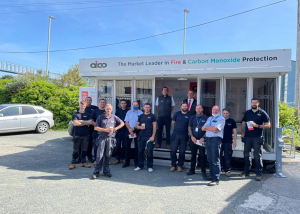 If you would like to know more about the Centre of Excellence visit our webpage at www.aico.co.uk/centre-of-excellence or email centreofexcellence@aico.co.uk