As part of Aico's continuous efforts to support the community, during the month of May 2023, Aico launched 'Project SOS.'  The project welcomed local causes to apply for the chance of winning a week of volunteering from Aico colleagues to help support a community project.
One of Aico's main objectives is to cultivate strong relationships with local community groups and charitable organisations. Over the years, Aico has committed to organising charity fundraisers and pledging time to volunteer. Since the formation of Aico in the Community, a dedicated department to these initiatives, the company has contributed over 4,000 employee volunteer hours and donated more than £950,000 to the community. Throughout the year, Aico colleagues get the opportunity to volunteer their time in the local community, offering support to local causes.
In July, Aico announced the successful applicant of Project SOS, Longden Primary School. Longden Primary School has encountered challenges due to decreased budgets, which hindered their ability to maintain an inviting atmosphere conducive to their values. The school had plans to enhance their school grounds, looking to create a more welcoming outdoor environment for their students to use and be proud of.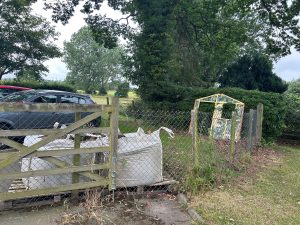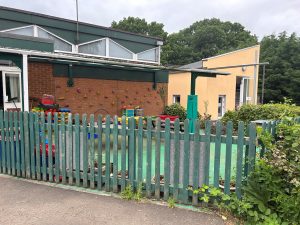 Photograph: Areas that needed help
Throughout the week, a total of 34 Aico colleagues got stuck in to help with their volunteering efforts.
Ryan Evans, Sustainability Lead at Aico was there on the first day "On Monday the 14th of August, we kicked off our Project SOS initiative at Longden Primary School. Project SOS is a five-day volunteer program that provides support to local causes in need. Longden Primary School applied to Project SOS for help revamping their outdoor space, which had become neglected and uninviting. Over the week, we have completed a variety of tasks to improve the school grounds, including gardening, hedge trimming, weeding, painting fences, and cleaning up any debris. We hope that the week has made a lasting difference to Longden School and its students."
Over the course of the week, colleagues helped rejuvenate the outdoor space by painting and gardening. It was a rewarding experience for all involved, and it exemplifies our commitment to making a meaningful difference in the community. To make sure the area was fully completed, Aico colleagues returned to Longden Primary School on the 5th of September to make final amendments to the school grounds.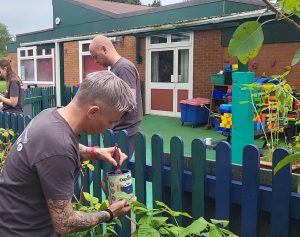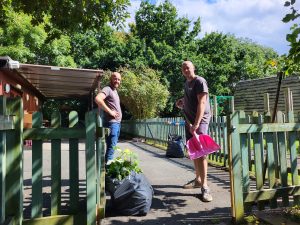 Photograph:  Colleagues providing their help
"Project SOS is a shining example of what can be accomplished when people come together to make a difference. The hard work and dedication of all the volunteers have transformed the outdoor spaces at Longden Primary School, creating a brighter and more welcoming environment for the students. I am so grateful for the opportunity to have been a part of this project." – Lisa Sadler, Marketing Executive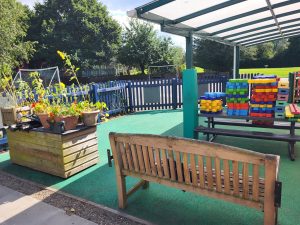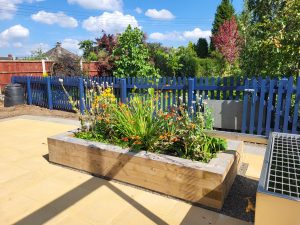 Photograph:  After photos of the areas that needed help
Sally Johnson Headteacher at Longden CE Primary School & Nursery said "We are so grateful to Aico and the volunteers for their incredible support at Longden. They have been so helpful, friendly and supportive, what an impact they have had on our school grounds, making our school environment welcoming and inviting for the children. I can't wait for them to see it! Such a lot of hard work went into the week, and it really has made a big difference to the school. Thank you!".