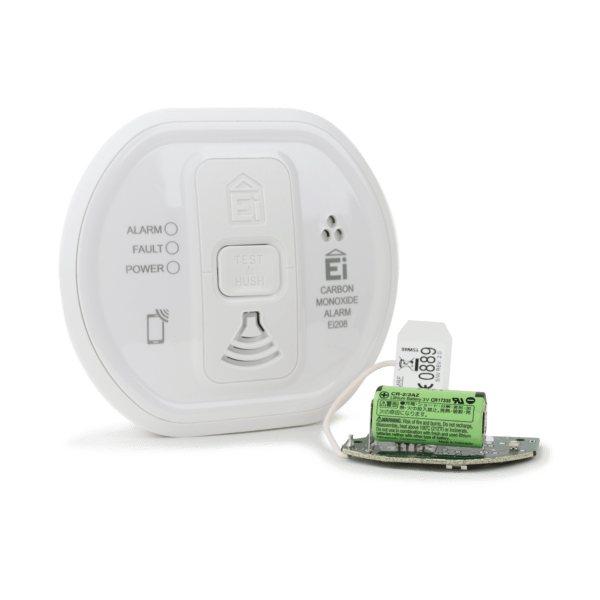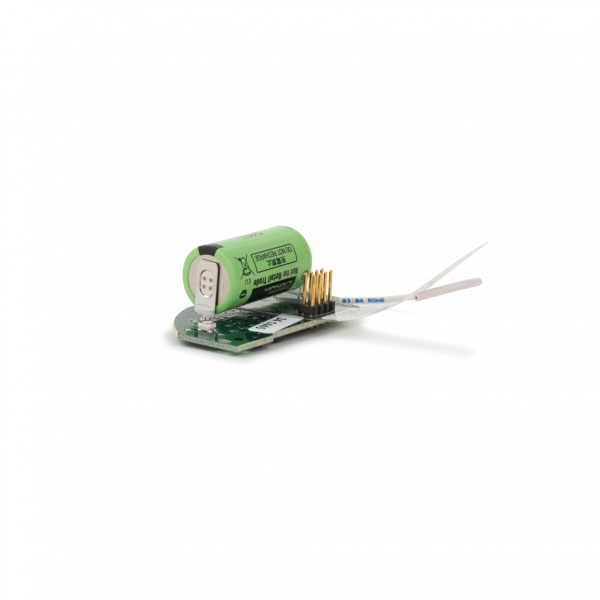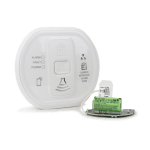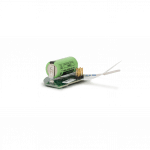 Compatible with:
Ei200MRF RadioLINK+ Module
Product Description
How does the Ei200MRF work?
The Ei200MRF is a module that fits into Ei208W battery Carbon Monoxide alarm so that the unit can use RadioLINK+ interconnection to link with other alarms. The module simply plugs into the designated slot in the base of the alarm head with flashing LEDs indicating that the module has been fitted correctly.
House Coding
As with other RadioLINK products, once the Ei200MRF module has been fitted the alarm will need to be linked into the alarm system, or 'House Coded'.
Technical Specification
Supply Voltage: 3V lithium battery.
RF frequency: 868.499Mhz RadioLINK protocol.
RF Power: +10dBm.
RF Protocol: Proprietary RadioLINK using multi-path, multi-repeater mesh architecture.
RF Range: >100 Meters in free air.
System Size: 12 RadioLINK devices max.
Operating Temperature: 0 to 40°C. Storage – 0 to 35°C (in a dry area).
Humidity Range: 15% to 95% relative humidity.
Indicators: Blue LED: Typically RF transmission, house code mode indicator, code reset. Green LED: Typically monitoring mode indicator, alternating with blue LED to indicate monitoring success.  Red LED: Typically monitoring mode cancel, alternating with blue LED to indicate monitoring failure.
Dimensions – Product: 60mm x 30mm x 20mm.
Weight: 25g.
5-year (limited) guarantee.
Approvals: CE certified / EN 300220-2 (Radio) / EN301489-3 (EMC) / EN62479:2010 (Safety).
Related Products
The 200 Series offers an extensive range of Carbon Monoxide alarms.