I am excited to announce that our Charity of the Year for 2019 is Macmillan! Each year, Aico choose a charity to become our 'Charity of the Year'. This charity will then be the recipient of all of our internal fundraising efforts for the year. However, our staff nominations for Christmas donations that you may have read about a few weeks ago, still run separately to this.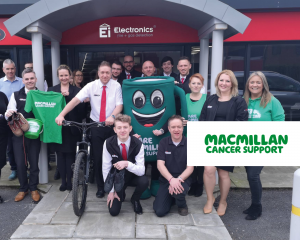 Macmillan carry out crucial work to help with the medical needs of people affected by cancer, but they also look at and support the social, emotional and practical impact that cancer can have and campaign for better cancer care. The work that they do is often invaluable to it's recipients but also would not be possible without donations.
Our Managing Director, Neal Hooper, says "We are looking forward to working in partnership with Macmillan throughout 2019. We have several fundraising activities already organised with Kate Thomas our Fundraising Manager and we are very much looking forward to taking part in these and working with Kate. Having experienced first-hand, as have many Aico staff members, the brilliant work that Macmillan carry out and the difference that they can make at a difficult time in people's lives, we are proud to be supporting this charity to help them continue to improve the lives of those affected by cancer."
We already have lots of fun fundraising events in the calendar for 2019, including the 23 mile Jurassic Coast Walk in Weymouth in June and the annual Coracle World Championships in Shrewsbury in September. Our Aico in the Community team are also working with Macmillan to organise our biggest coffee morning yet, we're already dreaming of those cakes!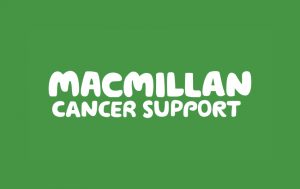 If you are interested in finding out more about Macmillan or how you can get involved in supporting them too, take a look at their website.