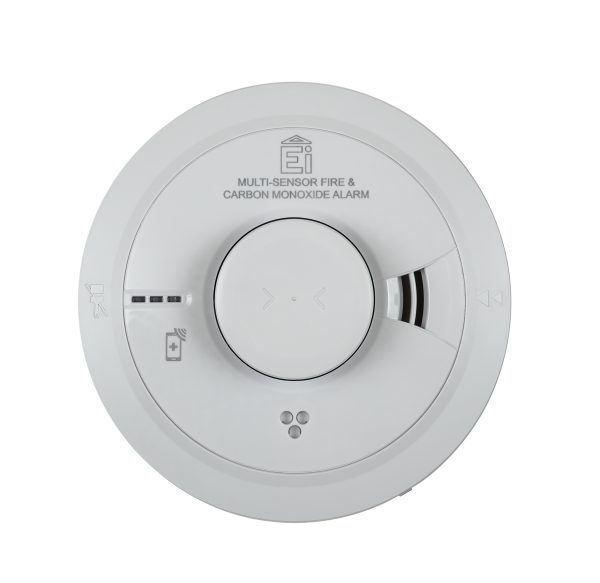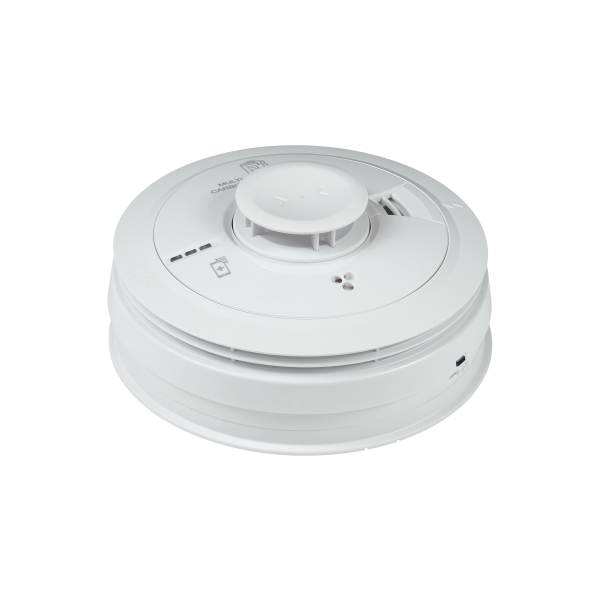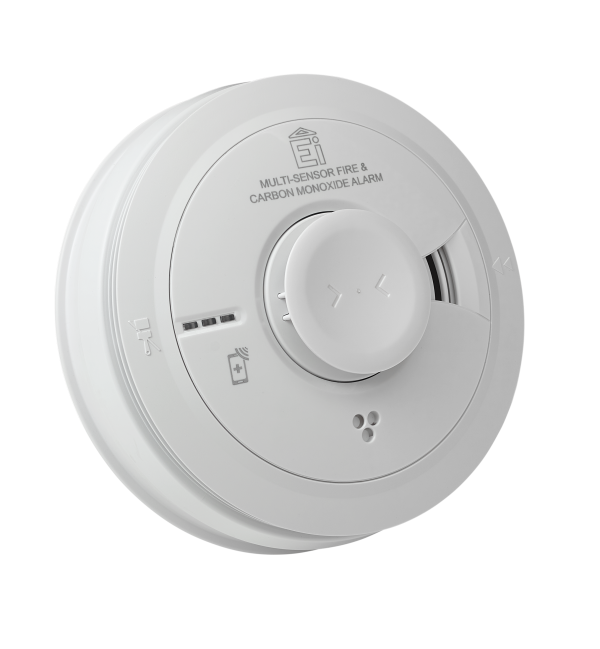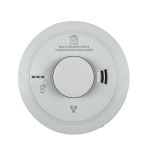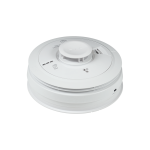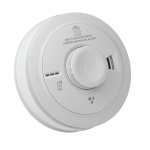 Compatible with:


Ei3030 Multi-Sensor Fire and Carbon Monoxide Alarm
The Ei3030 Fire & Carbon Monoxide Multi-Sensor Alarm is the latest edition to the technologically advanced 3000 Series. Combining Optical, Heat and CO Sensors for the ultimate Fire and CO response, while maintaining the simplicity that installers love.
Containing our proven Thermistor Heat Sensor, Optical Sensor and Electrochemical CO Sensor to provide the ultimate response, working independently and together
Offering visual indicators that trigger according to which alarm is activated
Built-in intelligent dust compensation technology eliminating the risk of nuisance alarms from contamination
Built-in AudioLINK+ technology
Mains powered with 10-year rechargeable lithium cell back-up
Kitemarked to BS EN14604:2005 & BS5446-2:2003 and BS 50291 – 1:2018
Suitable For: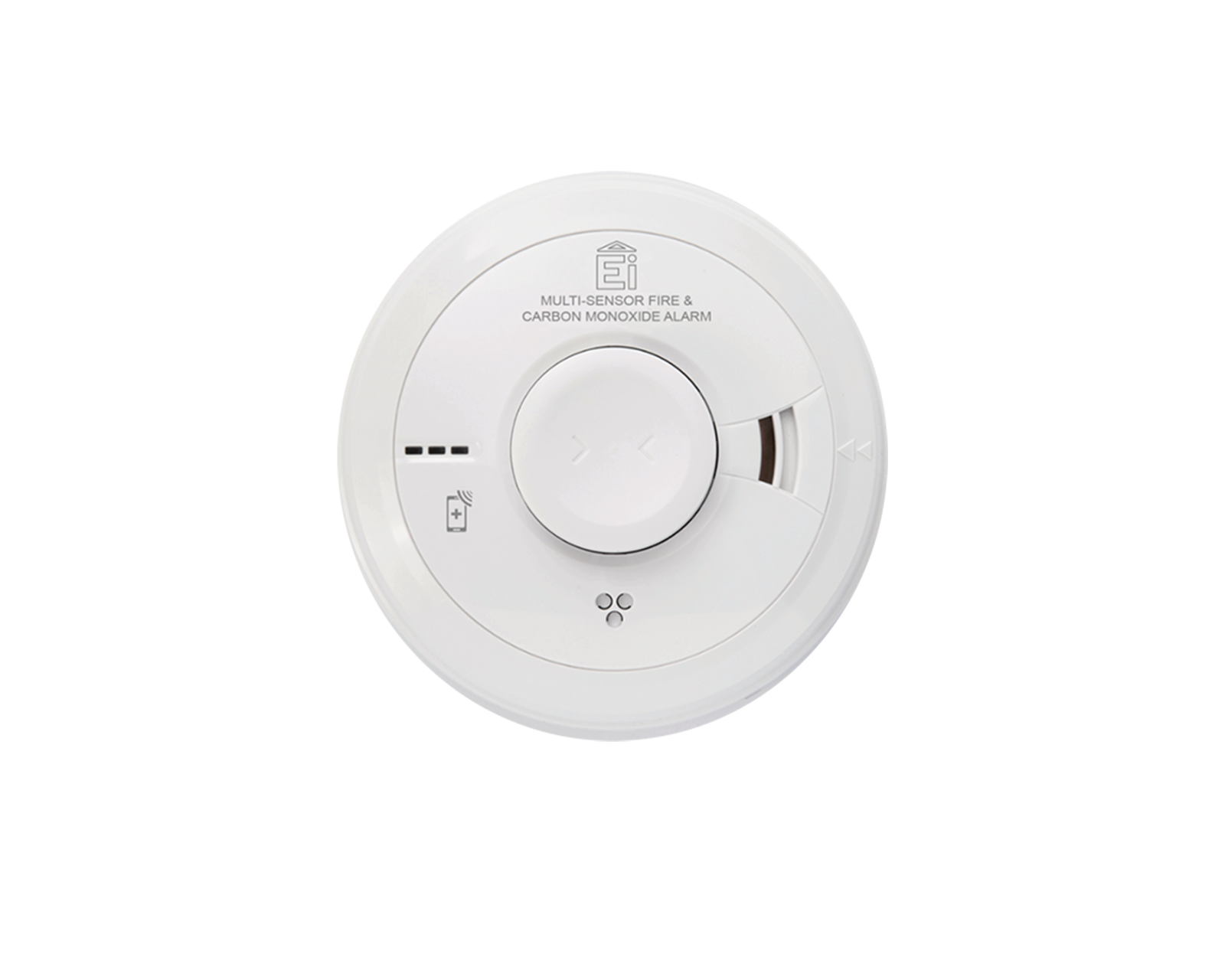 Ei3030
The Multi-Sensor Fire & Carbon Monoxide Alarm
The Ei3030 is a multi-sensor Fire & Carbon Monoxide (CO) Alarm. Containing our proven and dependable Thermistor Heat Sensor, high performance Optical Sensor and Electrochemical CO Sensor the alarm provides superior protection, ensuring accurate detection with visual indicators to pinpoint which alarm has been triggered. Its built-in high-performance technology ensures accurate Fire and CO detection whilst the integrated software allow the extraction of real-time data for simple monitoring.
Containing three proven reliable sensors
Intelligent software allows the sensors to work together and independently
Intelligent Dust Compensation and mesh insect shield around the Optical sensor to reduce false alarms
Introducing the Ei3030
The newest innovation in Aico Multi-Sensor alarms, the Ei3030 Multi-Sensor Fire and Carbon Monoxide (CO) Alarm combines individual Optical, Heat and CO sensors, for the ultimate fire and CO response.
Watch the video to learn more.
Product Description
Tried and Tested
The Ei3030 can be fitted in any room where both Fire and CO protection is required (apart from a kitchen) meaning coverage can be provided with less alarms. The device holds Kitemarks for British Standards BS EN 14604:2005, BS 5446-2:2003 and BS EN 50291-1:2018.
Fire Response
Containing a Thermistor Heat Sensor and high performance Optical Sensor that intelligently work together, but will also operate independently.
CO Response
The proven electrochemical CO Sensor provides an accurate CO response. The CO Response is in line with BS EN 50291-1:2018.
Dust Compensation
Virtually eliminates the risk of false alarms from dust/ insect contamination build up and will automatically recalibrate to compensate, whilst maintaining the alarm threshold.
Connected Data
The Ei3030 will fit onto an Easifit base and will connect to the Ei1000G Gateway and Ei1025 Environmental Sensors for the complete Connected Home Solution for safer, healthier and more sustainable homes.
Complies with Regulations
The device holds kitemarks for British Standard BS EN 14604:2005, BS 5446-2:2003 and BS EN 50291-1:2018
Technical Specification
Sensor Types: CO & Heat-Optical Multi-Sensor
Supply Voltage: 230V AC, 50Hz
Power Consumption: 0.25W (standby)
Battery Back-up: Rechargeable lithium cells
Sound Level: 85dB(A) at 3m
Button Test: Checks sensors, electronics and sounder
Silence Function: Silences alarm for 10 minutes
Silence Function: Silences fault beeps for 12 hours
AudioLINK+: Enabled
SmartLINK: Compatible via the Ei3000MRF Module
Indicator LEDs: Green – Power / Red – Alarm / Yellow – Fault
Memory: Records last alarm event
Fixing: easi-fit base (supplied)
Operating Temperature: -10°C to 40°C
Humidity Range: 15-95% (Non-condensing)
Plastic Material: HIP UL94 V0 Flame retardant
Dimensions – Product: 66x150x150mm
Weight: (350g boxed)
Guarantee: 5 years
Related Products
The 3000 Series detects both Fire and Carbon Monoxide, allowing you to specify a whole property from one range.