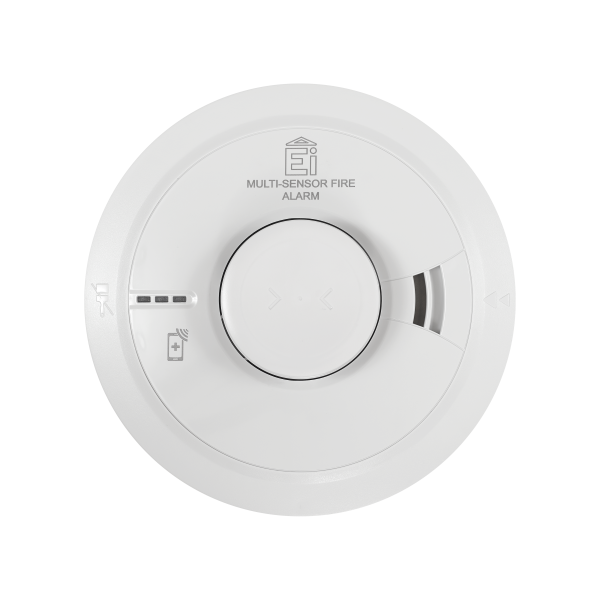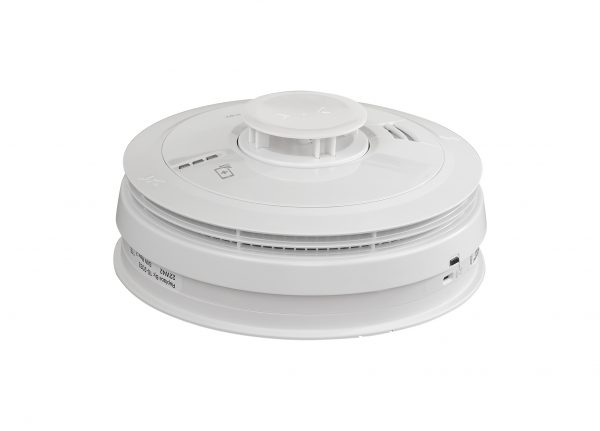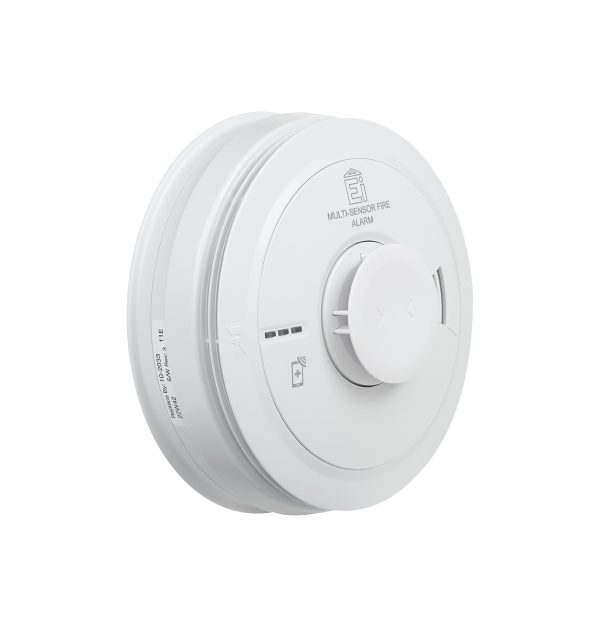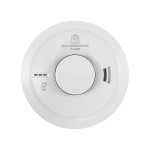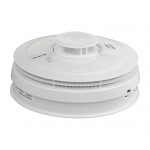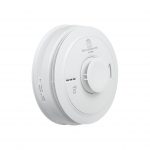 Compatible with:


Ei3024 Multi-Sensor Fire Alarm
The Ei3024 Multi Sensor Fire Alarm is built on the same high quality, reliable and proven technology that all Aico Alarms are renowned for, but contains the latest high-tech enhancements making it the most effective domestic fire alarm on the market.
Contains both an Optical and Heat sensor for a total fire response
Mains powered with 10-year rechargeable lithium cell back-up
Add an Ei3000MRF module for wireless interconnection and data extraction
Compatible with other Aico mains powered units
AudioLINK+ data extraction technology
Dust compensation – unique self monitoring mechanism
easi-fit base
10-year life
*When purchased as part of the eco-fit range, this product does not include easi-fit bases, screw packs or dust covers.
Suitable For: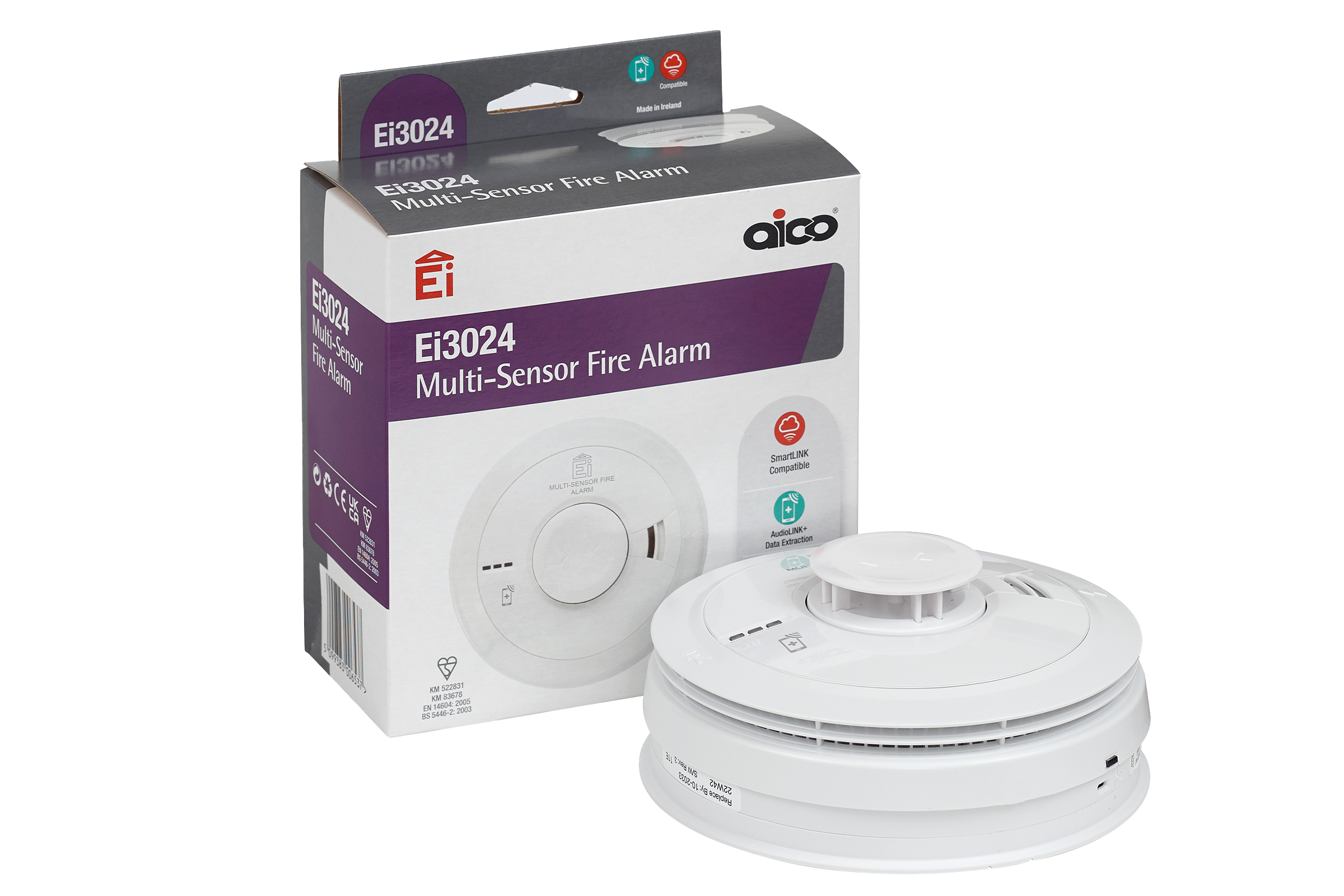 Ei3024
The Multi-Sensor Fire Alarm
The intelligent alarm software actively monitors both sensors, providing total fire coverage.
Additional benefits of the Multi-Sensor Fire Alarm are:
Contains two proven, reliable sensors
Intelligent software allows the sensors to work together
Intelligent Dust Compensation and mesh insect shield around the Optical sensor to reduce false alarms
Product Description
Multi-Sensor Fire Alarm Ei3024
Smoke alarms have different sensors to detect different fire types. With the Ei3024 Multi-Sensor Fire Alarm sensor choice is simple as this alarm provides total fire coverage. Its combination of a Heat and an Optical sensor means that it can detect all fire types.
SmartLINK Compatible
The Ei3024 Multi-Sensor Fire Alarm is SmartLINK compatible, Simply plug in an Ei3000MRF module for wireless interconnection, data extraction and real-time notifications of alarm activations and events via the SmartLINK Gateway and Portal.
Total Fire Response
The Ei3024 Multi Sensor Fire Alarm uses combined Optical and Heat sensors to detect all fire types with an increased resistance to false alarms. Its ability to respond quickly to both fast flaming and smouldering fires, simplifies alarm choice for the designated rooms/areas.
Dust Contamination
The alarm has a unique self-monitoring dust compensation mechanism incorporated into its software, which will allow the alarm to tolerate up to twice as much more dust contamination than a conventional optical alarm. The optical sensor chamber continually self-monitors minute changes in dust levels. If the dust accumulates to a certain level, the alarm automatically recalibrates the alarm trigger point.
AudioLINK+ Data Extraction
The Multi-Sensor Fire Alarm contains AudioLINK+ technology, which allows you to extract real-time data from the alarm using its sounder directly to a smartphone or tablet via an App. A simple to read report is generated displaying details such as activation dates, sensor status and alarm life, that can be emailed to help form part of property records.
Future Proofing
The Ei3024 Multi-Sensor Fire Alarm is fully compatible with all other Aico alarms and accessories whether a system needs upgrading or an existing system needs expanding; and works with either hard-wired, RadioLINK or hybrid interconnecting systems.
Technical Specification
Sensor Types: Optical & Thermistor
Supply Voltage: 230V AC, 50Hz
Power Consumption: 0.25W (standby)
Battery Back-up: Rechargeable lithium cells
Sound Level: 85dB(A) at 3m
Button Test: Checks sensors, electronics and sounder
Silence Function: Silences alarm for 10 minutes
Silence Function: Silences fault beeps for 12 hours
AudioLINK+: Enabled
SmartLINK: Compatible via the Ei3000MRF Module
Indicator LEDs: Green – power. Red – alarm/ silence mode/ memory. Yellow – fault event
Memory: Records last alarm event
Fixing: easi-fit base (supplied)
Operating Temperature: -10°C to 40°C
Humidity Range: 15% to 95% relative humidity
Plastic Material: UL 94 V0 flame retardant
Dimensions – Product: 150mm x 66mm
Dimensions – Boxed: 155mm x 155mm x 70mm
Weight: 346g (product only), 412g (boxed)
Guarantee: 5 years
Related Products
The 3000 Series detects both Fire and Carbon Monoxide, allowing you to specify a whole property from one range.