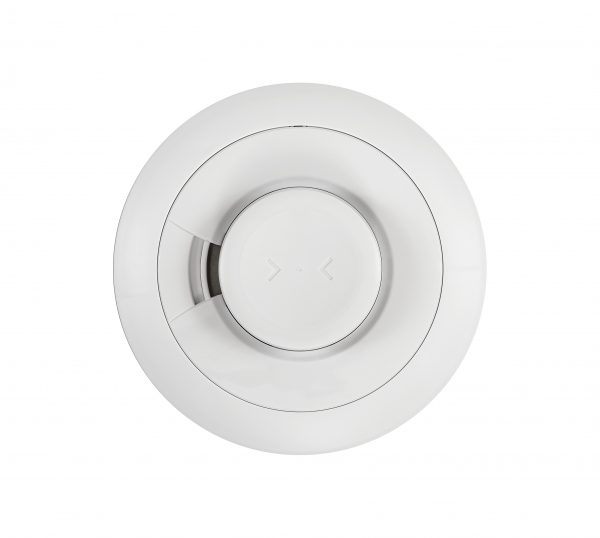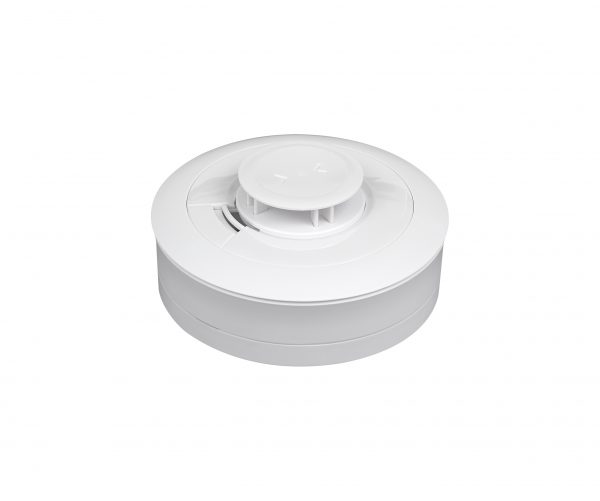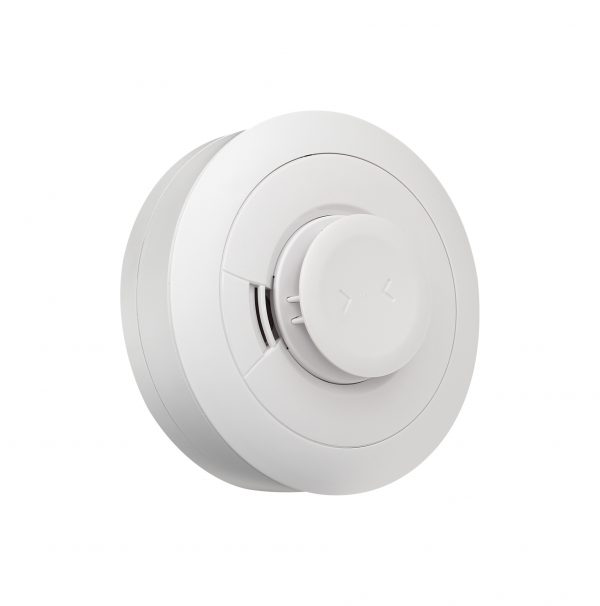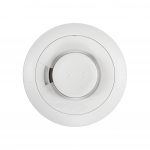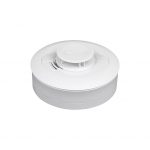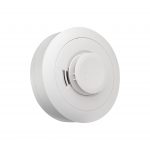 Compatible with:

Ei630iRF RadioLINK+ Battery Heat Alarm
The Ei630iRF is a battery-powered Heat Alarm, powered by a 10 year life sealed in lithium cell. It is able to wirelessly interconnect with any other RadioLINK, RadioLINK+ and SmartLINK products.
Heat sensor – responds to heat build-up from large flaming fires (triggers at 58°C)
10 year lithium battery powered
Large test button and twist on base with an anti-tamper locking option.
RadioLINK+ wireless interconnection
Kitemarked to BS 5446-2:2003
5 year guarantee
Suitable For:

Product Description
Where Should the Ei630iRF Battery Heat Alarm be Sited?
The Ei630iRF Heat Alarm is powered by a lithium primary battery and is activated by heat from a fire, not smoke. This makes it ideal for kitchen installations where smoke alarms are prone to nuisance alarms. The thermistor will trigger the alarm when the activation temperature of 58ºC is reached.
Built-in RadioLINK+ Technology
The Ei630iRF Heat Alarm has built-in RadioLINK+ technology, and is able to wirelessly interconnect with any
other RadioLINK products.
Built-in AudioLINK+ Technology
This second iteration of the award-winning AudioLINK technology makes it simple to get real-time data from the Ei630iRF Heat Alarm via the AudioLINK+ app. The App generates a simple to read colour-coded report giving information on a range of alarm data, such as alarm activations, sensor status and record of testing.
Battery and Lifespan
The Ei630iRF is a battery powered Heat Alarm that contains a sealed in  lithium battery that will last for the full 10 year life of the alarm.
Technical Specification
The Heat Alarm carries the BSI Kitemark to indicate type testing to BS 5446-2: 2003.
Indicator: Red – Power Up, Alarm, Silence Mode, Fault / Blue – RF transmission
Technology: RadioLINK+ and AudioLINK+
Temperature range: -10 to 40°C
Humidity Range: 15 to 95 %
Dimensions: 64mm (d) x 122mm (h) x 122mm (w)
RF Range: >100 meters in free air
RF Frequency (MHz): 868.499
Battery type: Lithium primary
Weight inclusive of packaging: 259g
5 year guarantee
Manufactured in Ireland
Related Products
The 600 Series includes a range of battery powered Heat Alarms and Optical Smoke Alarms.