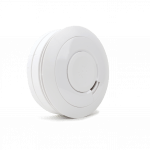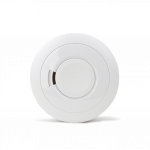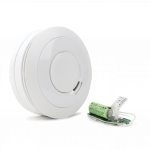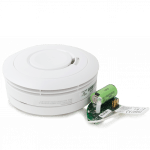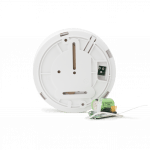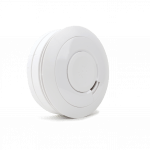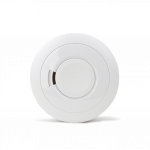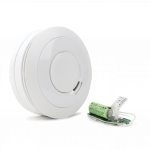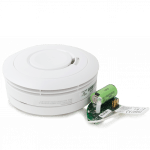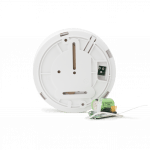 Ei650RF RadioLINK+ Battery Optical Alarm
The Ei650RF RadioLINK+ Optical Smoke Alarm includes built-in RadioLINK+ wireless interconnection technology so it can connect to an existing Aico alarm system.
Battery powered with a sealed-in lithium battery
Easy to fit – twist on base and multi-fixings
10-year life
Uses built-in RadioLINK+ technology to interconnect and for data extraction
Connects wirelessly with all other Aico wireless interconnection products
Suitable For:

Product Description
Contains an Optical Smoke Chamber
The Ei650RF RadioLINK+ Optical Smoke Alarm is best for detecting slow, smouldering fires commonly produced by electrical fires or sofas and is less likely to react to cooking smells if fitted in the hallway next to the kitchen.
Battery and Lifespan
This battery powered alarm contains sealed in, tamper-proof lithium battery that will last for the full 10-year life of the alarm. The alarm is not powered until it is twisted on the mounting base, thus avoiding battery power consumption during storage and prior to installation.
Built-in RadioLINK Wireless Interconnection Technology
RadioLINK+ wireless interconnection technology is built-in to this alarm. RadioLINK+ uses Radio Frequency signals to link alarms together with added functionality. All RadioLINK+ alarms and devices should be House Coded together upon install.
Technical Specification
Supply Type: High performance optical chamber
Battery: 3V Lithium Battery (non replaceable)
Interconnect: Up to 12 RadioLINK enabled Smoke, Heat & CO
Alarms Sound Level: 85 dB(A) at 3 metres
Temperature: Operating -0 to 40°C
Storage: 0 to 35°C (in a dry area)
Humidity Range: 15% to 95% R.H. non condensing
Button Test: Simulates the effect of smoke and checks chamber, electronics and horn
Plastic Material: UL 94 HB
Dimensions: Product – 115mm(D) x 50mm(H) Package – 125mm x 125mm x 60mm
Weight: 255g (including packaging)
Guarantee: 5 year (limited) guarantee
Related Products
The 600 Series includes a range of battery powered Heat Alarms and Optical Smoke Alarms.