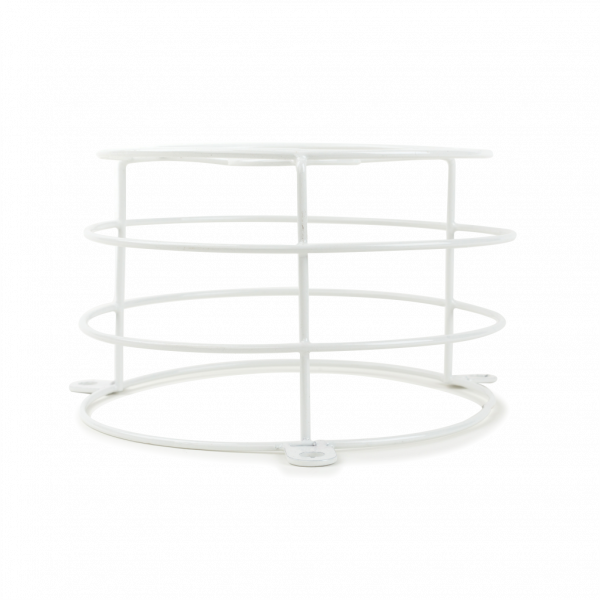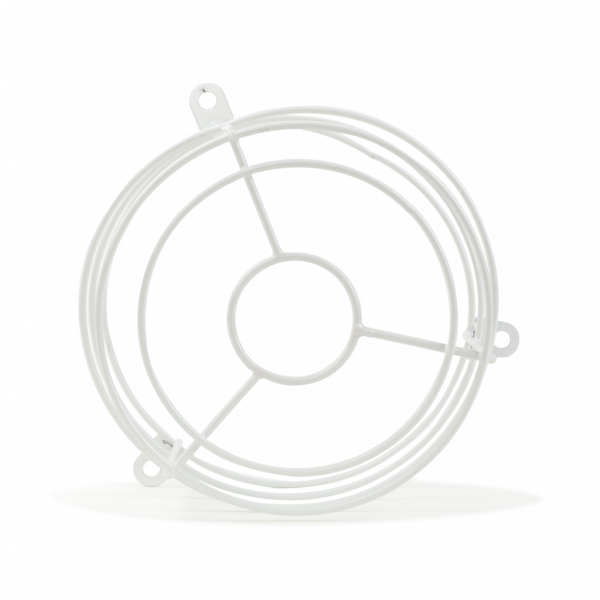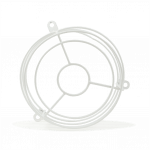 Ei116 Anti Vandal Cage
For use with the 3000, 2110e, 160e and 140e Series smoke and heat alarms
Reduces possible damage to the alarm from vandalism
Easy to fit with three fixing points
Easy to fit
Standard white powder-coated finish
Constructed from 3mm gauge steel
Dimensions: Diameter; 197mm, Depth; 92mm, fixing hole diameter; 8mm
Suitable For:
Product Description
Protect your Alarms
The Anti-Vandal Cage has been designed to reduce the risk of damage to the alarms by forming a strong structure around the unit to protect the alarm.
The cage will fit over the 3000 series, 160e Series alarms and the 140RC along with a RadioLINK Base.
The cage fits over the alarms and attaches using three fixing points.
Technical Specification
Can be used with the 3000 series, 2110e, 160e and 140RC Series Smoke and Heat alarms (also when mounted on Ei168RC RadioLINK bases)
Constructed from 3mm gauge steel
Standard white powder coated finish
Three fixing holes, screws and plugs not supplied
Weight: 190g
Dimensions: Diameter; 197mm, Depth; 92mm, fixing hole diameter; 8mm
Manufactured in Ireland
Alarm Accessories
Complete your fire, smoke, and carbon monoxide alarm network with our range of life-saving external devices.