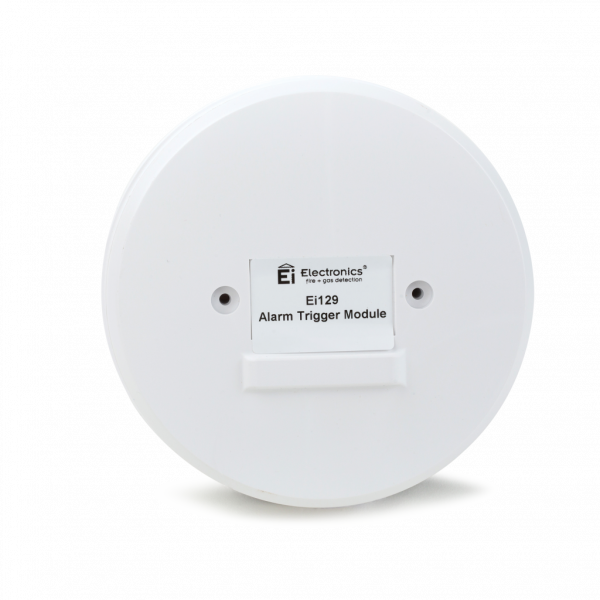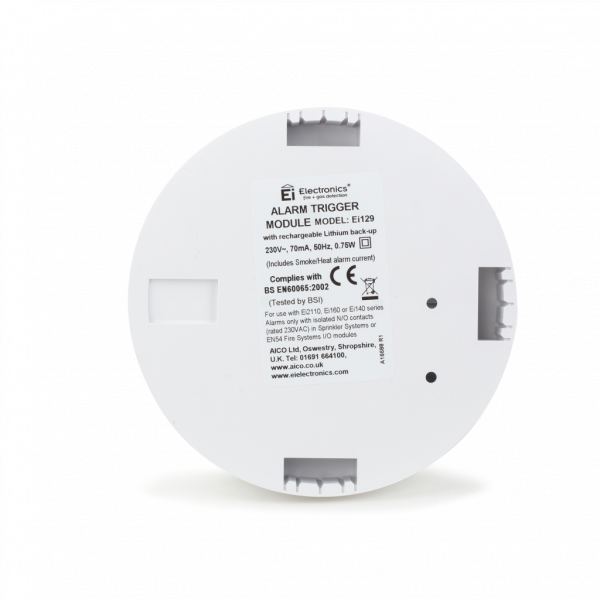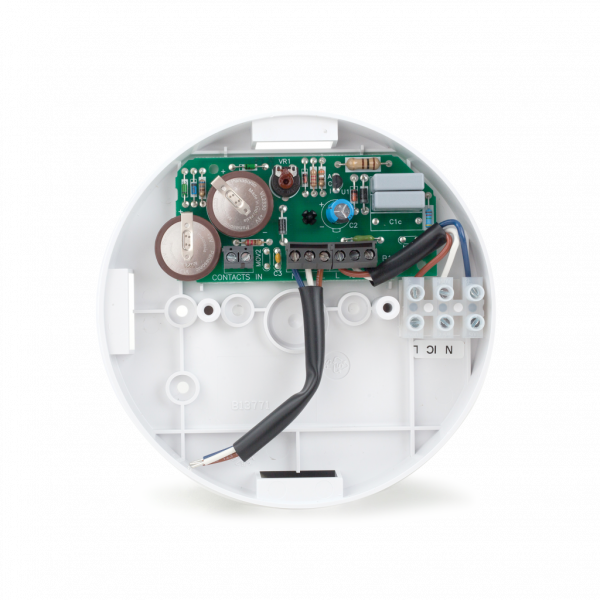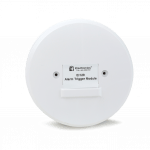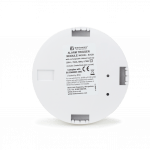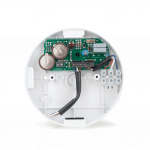 Ei129 Hard Wired Switched Input Module
This module triggers the alarms in a system if an external device is activated, such as a sprinkler system.
Mains powered with a rechargeable lithium cell back-up
Connects with the alarm system through a hard wire interconnect
Compatible with the 3000, Ei2110e Multi-Sensor Fire Alarm, 160e Series alarms and the 140e Series
Product Description
Power and Battery Back-up
The Ei129 is a mains powered Switched Input Module with rechargeable lithium cell back-up. It will trigger the alarms in a system if an external device is activated, such as a sprinkler system.
The Ei129 comes with a cover or can be mounted underneath an alarm.
Operation of the Ei129
When the volt-free contacts connected to the Switched Input Module are closed, all interconnected smoke, heat and CO alarms will sound.
When the device triggering the Switched Input Module resets (i.e. when the contacts switch back) it will automatically reset and all interconnected alarms will cease sounding.
Technical Specification
The Switched Input Module is designed to connect to Volt free contacts (Normally Open or Normally Closed) that are 230V AC rated (e.g. a flow switch on a sprinkler system or alarm control panel). When the contacts close, it will interconnect with the smoke, heat or CO alarms in the system causing them to sound. The device is approved to BS EN60065:2002/A1:2006 and is CE marked.
The Switched Input Module runs on 230V AC mains power and has built-in tamper proof rechargeable Lithium cells that act as a battery back up in the event of mains failure. These rechargeable cells are designed to have a 10-year life and outlast the life of the module itself, whilst providing up to 2 months of operation without mains power.
Any combination of 3000, 2110e, 160e and 140RC and 260 Series smoke, heat and CO alarms can be interconnected to a maximum of 20 units (the Ei129 counts as one unit).
The Ei129 is designed to be either remotely sited or can be sited under a smoke/heat alarm by removing the cover plate and mounting the alarm base plate onto the unit.
More than one Ei129 can be used on a system if required on the condition that no more than 20 units are used in the system (1 x Ei129 counts as one unit).
Fitted with a 3-way connector block for ease of wiring.
Features 3 x 25mm trunking knockouts for surface wiring and centre knockout for recess wiring.
Temperature Range: 0°C to 40°C. Relative humidity: 0% to 95%.
Dimensions of unit – 141mm diameter x 25mm depth.
Weight inclusive of packaging: 200g.
5 year guarantee.
Manufactured in Ireland
Alarm Accessories
Complete your fire, smoke, and carbon monoxide alarm network with our range of life-saving external devices.