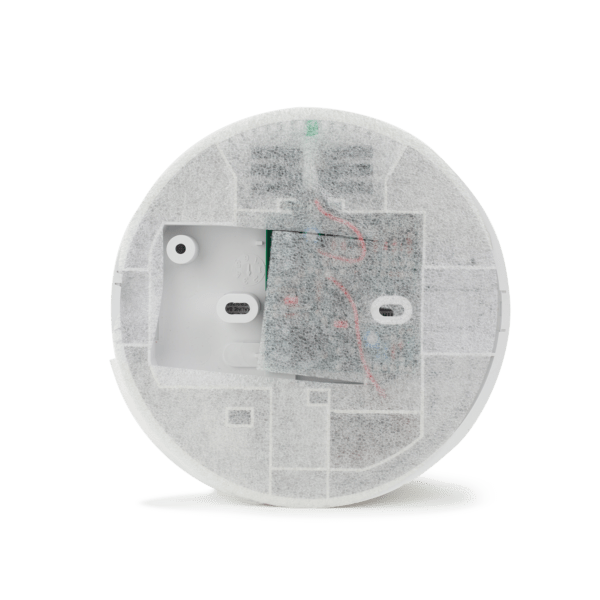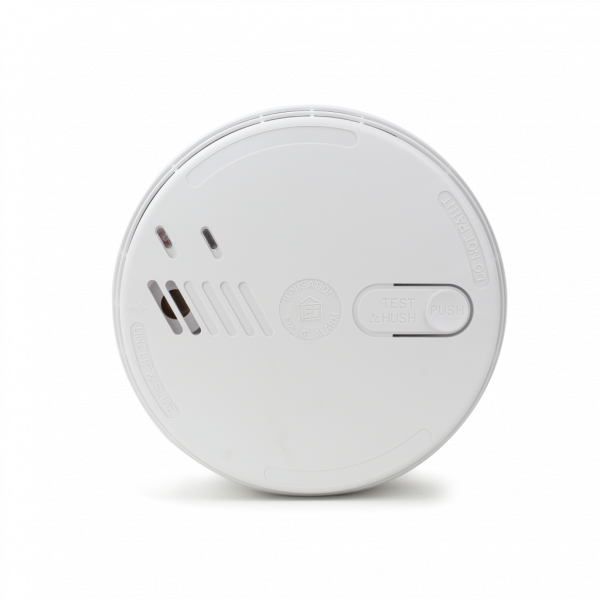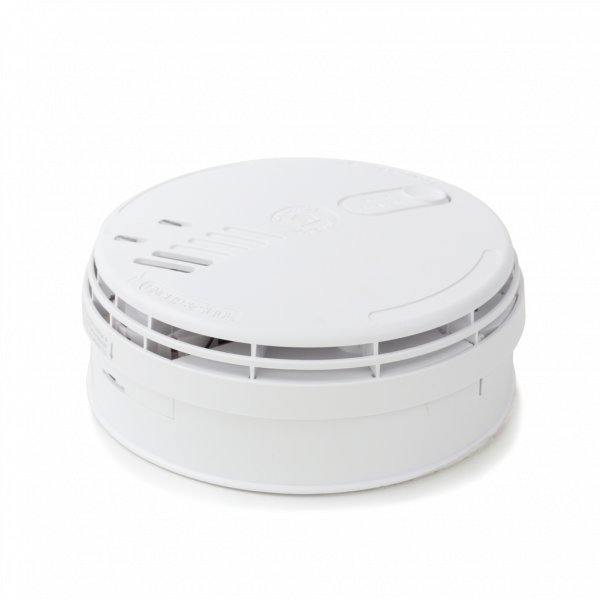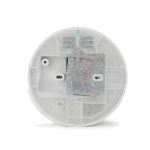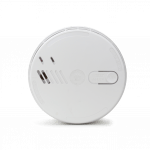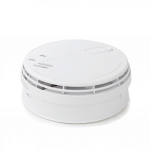 Ei181 Ionisation Smoke Alarm
This product is no longer available.
The Ei3016 Optical Smoke Alarm with the Ei128R Hard Wired Relay Module is a suitable replacement.
Please Note: The Ei3016 has a supply voltage of 230V. You will need to check the wiring when replacing the alarm head due to the voltage change. The relay base will need to also be replaced.
Suitable For:

Product Description
Features and Functionality
The Ei181 Ionisation Smoke Alarm runs on a 12V to 24V variable DC power and has a 9V Alkaline battery back-up. The alarm gives a fire warning when adequate smoke enters the alarm.
The alarm has a pair of built-in Volt free relay contacts (i.e. can be used to switch into a burglar panel).
Other advanced features include built-in circuitry to aid suppression of voltage transients and Radio Frequency interference to further reduce the chances of false alarms under such conditions.
Installation
The alarm is supplied with an easi-fit base that allows quick and simple installation of the Smoke Alarm head.
The easi-fit base automatically connects both the mains power and battery as the alarm slides on.
Operation of the Ei181 Ionisation Smoke Alarm
The green light on the side of the alarm will illuminate to show mains power is present.
The red indicator on the front of the alarm will flash every 40 seconds to show that it has performed an automatic self test.
The red indicator will flash rapidly to show an alarm condition for the alarm that has triggered.
The 'Test/Hush' button will either silence false alarms (if briefly pressed) or to perform a self test (if pressed and held).
In 'Test' mode the alarm will perform a self test and sound the horn.
In 'Hush' mode the alarm enters a 10-minute period of reduced sensitivity to overcome false alarm conditions. It will then automatically reset itself.
When interconnected to other 180 Series alarms, an alarm on one unit will trigger all other interconnected alarms (only the triggered alarm will flash a red indicator).
The alarm will emit a bleep every 40 seconds to indicate that the battery back-up is depleted and needs replacing.
Technical Specification
Approved to BS EN14604:2005 and carries the kitemark to indicate type testing. It will meet the requirements of Grade D (and exceed the requirements of Grades E and F) as defined in BS 5839: Part 6: 2013.
Proven dual Ionisation chamber sensor with insect resistant screen.
Connections available for the following power input options:

Terminal marked '+' for 12-30 Volts DC input; Terminal marked '-' for ground input; Terminal marked IC for interconnecting alarms.
Standby Current: 7.5mA (max) @ 12 Volts; 10.0mA (max) @ 24 Volts.
Alarm Current: 58mA (max) @ 12 Volts; 60mA (max) @ 24 Volts.

Supplied with Duracell PP3 Alkaline battery for continuous operation in the event of a power failure on the system. Battery is monitored for open/short/high impedance. Low battery warning – single bleep every 40 seconds.
Encased horn assembly gives a minimum sound output of 85dB(A) at 3 meters. The diameter of the piezo disc in the sounder measures 35mm, and is securely held with silicone mastic to prevent creepage and premature horn failure. Additionally, soldered contacts are used in order to eliminate failures due to corrosion and arcing that are associated with commonly used pressure contacts. Interconnectable with up to 20 Ei181, Ei184 and Ei186 smoke and heat alarms.
Relay: Operates on panel power supply and also on battery back-up power supply.
The Volt-free contacts are rated at 30V DC, 1 Amp. (Normally Open, Normally Closed, Common) Continuous Mode, or pulse mode (switches for seconds only) options, selected by installer.
Unit is supplied in the 'Continuous Mode' .
To select 'Pulse Mode', set jumper S1 on the circuit board to 'P'.
Unit is supplied in the 'No Resistance Mode'. to select 'Resistive Mode' select jumper S2 to the 'R' position (this connects 22kOhm resistance in series with the 'C' terminal and relay and 68kOhm resistance between 'C' and 'NC').
Manual 'Test/Hush' button provided to test alarm circuitry, sounder, relay and activate all interconnected alarms in the system.
Also operates 'Hush' feature to silence nuisance alarms.
Red LED on the alarm cover will flash every 10 seconds to indicate that it is in 'Hush Mode' and will automatically reset after approx 10 minutes .
The unit emits 2 rapid beeps to indicate that it has reset to standby mode.
Continuous green LED on the base indicates power supply form the panel.
Red LED on the alarm cover flashes once every 40 seconds to indicate performance of full circuit test and/or battery only power supply.
Red LED will flash rapdily when in the alarm condition.
Wiring: 4 core cable (5 core if interconnecting alarms) required with max resistance of 20 Ohms (providing that specified supply voltage is maintained at unit).
Suitable cable: o.2mm² double insulated multi-core security cable to BS4737: Section 3.30.
The terminals will accpet two 1.0mm² wires.
Circular 'easi-fit' mounting base supplied which incorporates the electronics and power connections.
Allows installation before fitting of the smoke alarm, and easy maintenance/replacement without disturbing wiring.
Anti tamper locking device prevents removal of the alarm without the use of a tool.
Options for surface and recess wiring – Knockouts provided to take up to 25mm trunking.
Dust cover is fitted to the alarm to protect it from contamination during installation.
Supplied with a combined set of instructions – For the installer and the user.
Operating range – Temperature: 0 to 40°C.
Humidity: 10-90% (non-condensing).
Dimensions: 145mm diameter x 55mm height.
Weight inclusive of packaging: 383g.
5-year guarantee.
Manufactured in Ireland.
Related Products
The 180 Series includes a range of Smoke and Heat Alarms.