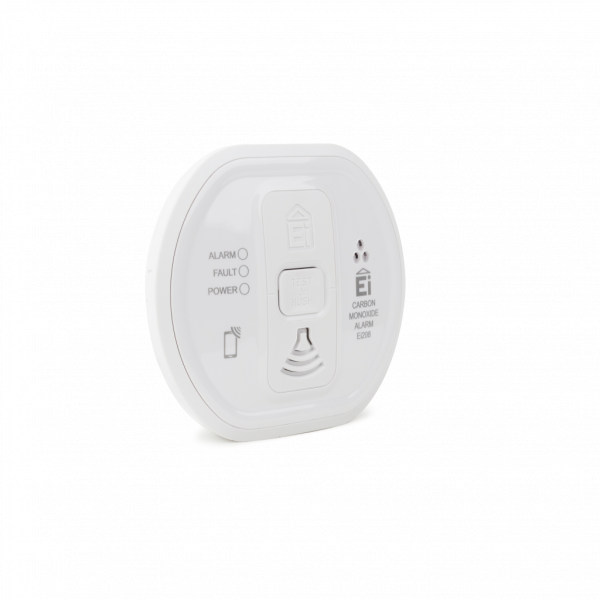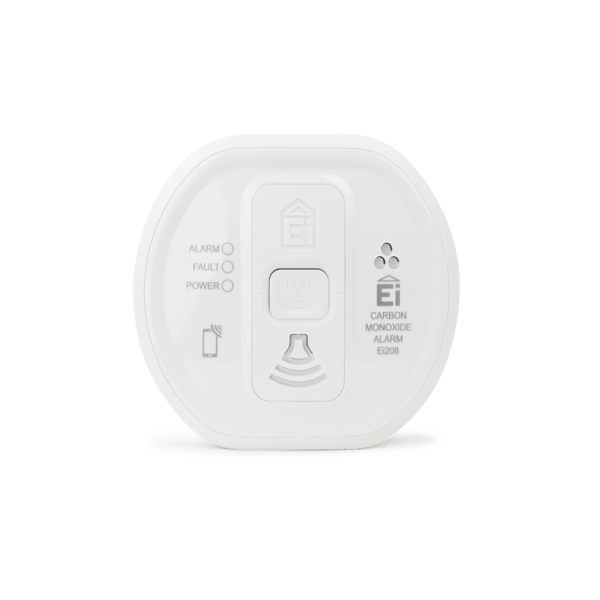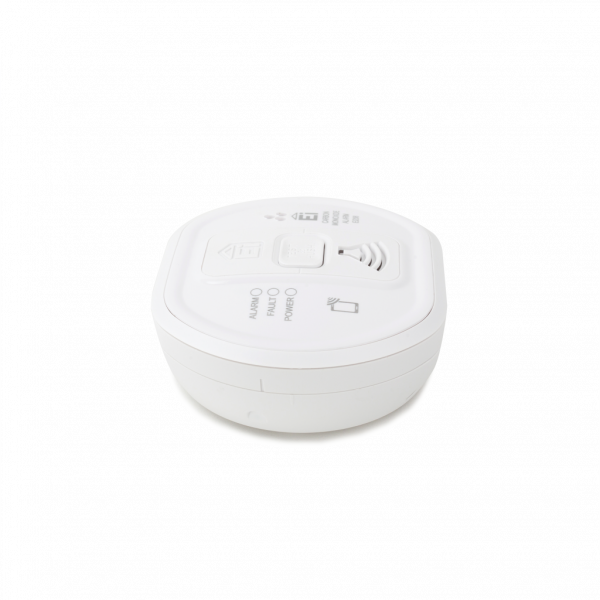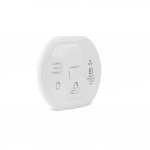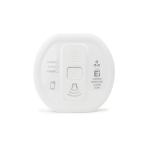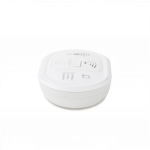 Ei208W Battery CO Alarm RadioLINK+ Upgradeable
The Ei208W Carbon Monoxide Alarm is a standalone battery powered unit with built-in AudioLINK technology, enabling data extraction that is available via the AudioLINK app.
Battery-powered by a sealed-in lithium cell
Built-in AudioLINK data extraction technology
10-year life
Easy to fit twist on base and multi-fixings
Upgradeable to RadioLINK+ interconnection and features by adding an Ei200MRF module

Product Description
Battery and Lifespan
The Ei208W Carbon Monoxide Alarm is a standalone battery unit, powered by sealed Lithium cell with a 10-year lifespan. This means you won't need to replace the battery at any point in the life of the alarm and also that the battery cannot be removed ensuring continued protection.
RadioLINK+ Technology
Upgrade to RadioLINK+ technology through inserting the Ei200MRF RadioLINK+ module, allowing you to wireless interconnect all the alarms in the system.
AudioLINK Data Extraction Technology
The Ei208W has AudioLINK Data Extraction Technology built in. Simply download the free AudioLINK App to your compatible tablet or smartphone to download a simple and easy to read report. This report contains data such as alarm activations, Carbon Monoxide levels reached, background levels of Carbon Monoxide and battery life.
Technical Specification
Supply Voltage: Powered-for-Life sealed lithium battery.
Alarm Horn: Piezoelectric. 85dB (A) at 3m. Modulated sounds gives 3 rapid pulses followed by a ½ second pause.
Temperature: -10°C to 40°C. Storage – 0 to 35°C (in a dry area).
Relative Humidity: 15% to 95% non condensing.
Sensor: Proven Electrochemical, 100% calibrated and tested with CO gas to ensure accuracy. CO level is checked every 4 seconds.
Indicator lights: Power up & test – Green. Alarm – Red. Fault – Amber. Test / Diagnostic – Red, Amber & Green.
Mounting: Mounting plate supplied – twist to power up alarm.
Fixing: Screw Fixing (supplied) and free standing.
Dimensions: 120mm x 105mm x 45mm.
Weight: 180g.
Guarantee: 5-year (limited) Guarantee.
Approvals: BS EN 50291-1:2018 / BS EN 50291-2:2019 / KM 86596
Related Products
The 200 Series offers an extensive range of Carbon Monoxide alarms.