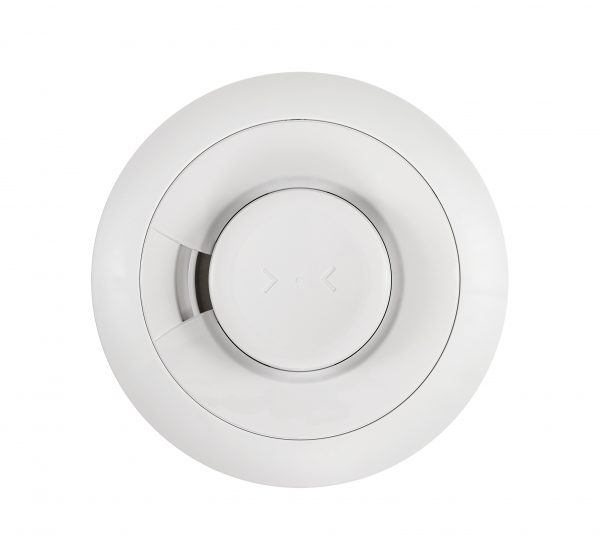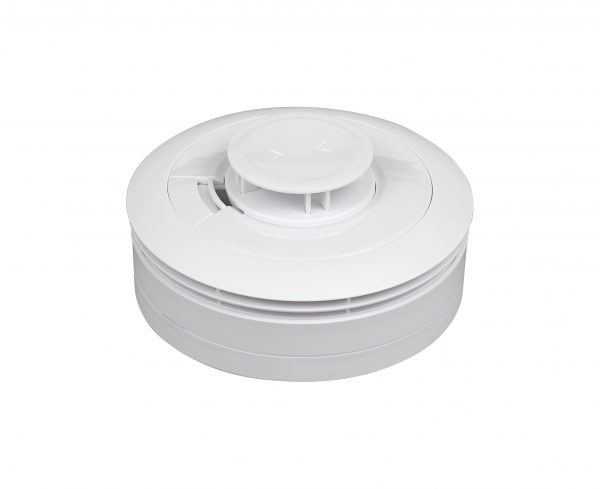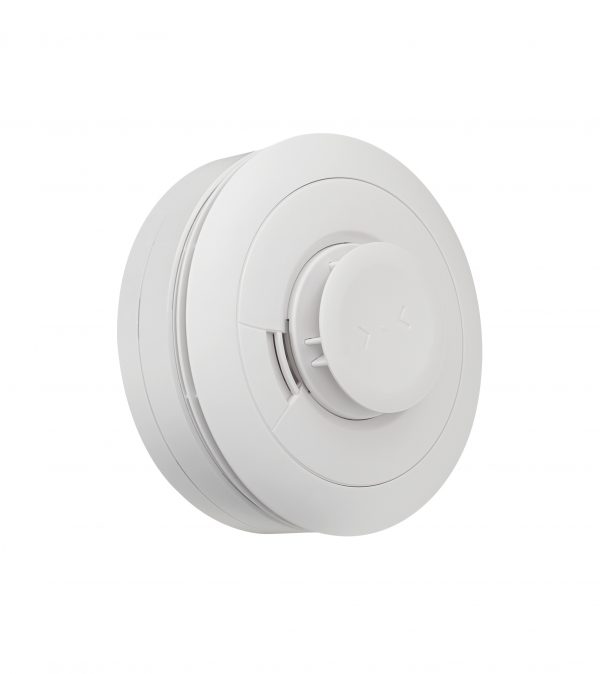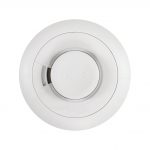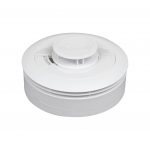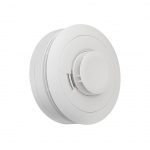 Compatible with:

Ei660iRF RadioLINK+ Multi-Sensor Fire Alarm
The Ei660iRF is a battery-powered Multi-Sensor Fire Alarm. It is able to wirelessly interconnect with any other RadioLINK, RadioLINK+ and SmartLINK products.
The Multi-Sensor Fire Alarm contains two proven, reliable sensors – Optical and Heat. The intelligent alarm software actively monitors both sensors, allowing them to work together and provide total fire coverage.
Built-in RadioLINK+ and AudioLINK+ technology
Built-in dust compensation technology
Tamper proof lithium battery with 10 year life
Twist on base with an anti-tamper locking option
Kitemarked to BS EN 14604:2005 & BS 5446-2:2003
Large test button
Suitable For:

Product Description
Where Should the Ei660iRF Multi-Sensor Fire Alarm be Sited?
The Ei660iRF Multi Sensor Fire Alarm uses Optical and Heat sensors to detect all fire types with an increased resistance to false alarms. Its ability to respond quickly to both fast flaming and smouldering fires, simplifies alarm choice for the designated rooms/areas, including the hallway, landing, living room, dining room, bedroom and loft spaces
Built-in AudioLINK+ technology
This second iteration of the award-winning AudioLINK technology makes it simple to get real-time data from the Ei660iRF Multi-Sensor Fire Alarm via the AudioLINK+ app. The App generates a simple to read colour-coded report giving information on a range of alarm data, such as alarm activations, sensor status and record of testing.
Dust Compensation Technology
The alarm has a unique self-monitoring dust compensation mechanism incorporated into its software, which will allow the alarm to tolerate more dust contamination than a conventional alarm. The optical sensor chamber continually self-monitors minute changes in dust levels. If the dust accumulates to a certain level, the alarm automatically recalibrates the alarm trigger point.
Battery and Lifespan
The Ei660iRF is a battery-powered Multi-Sensor Fire Alarm that contains a sealed in, tamper-proof lithium battery that will last for the full 10 year life of the alarm.
Technical Specification
The Multi-Sensor Fire Alarm carries the BSI Kitemark to indicate type testing to BS 5446-2: 2003
Indicator: Red – Fault / Blue – RF transmission / Green – monitoring
Technologies: AudioLINK+, RadioLINK+
Temperature range (°C): -10 to 40
RF range (m): >100 in free air
RF frequency (MHz): 868.499
Dimensions: 120 mm (w) x 120mm (d) x 58mm (h)
Weight: 0.224kg
Humidity range (%): 15-95
Warranty: 5-year warranty